Sesión de fotos de Nuestros Clientes!
Our customers regularly send us their testimonials with nice pictures of the gymnasts wearing leotards we sew for them with love and care.
But this time our company was surprised by the letter from our Belgium customer, Heidi, as she's sent us the whole photo shoot of her daughter wearing the Spark leotard we created for her not so far.
We were so amazed by the pictures that we decided to public all of them at out web-store news page. We highly appreciate such a great creativity of Heidi and her daughter and would like to thank them for the photos they made.
We wait bright photos from you too!
So, enjoy and admire the photos of a Belgium junior gymnast wearing Spark leotard:
Heidi's Testimonial: "Hi Tony, just want to say thank you very much for the really fantastic leo for my daughter, which arrived today already. Although I ordered a "simple" leo, she looks so beautiful and full with fire! Happy ordered from you ! See you next time."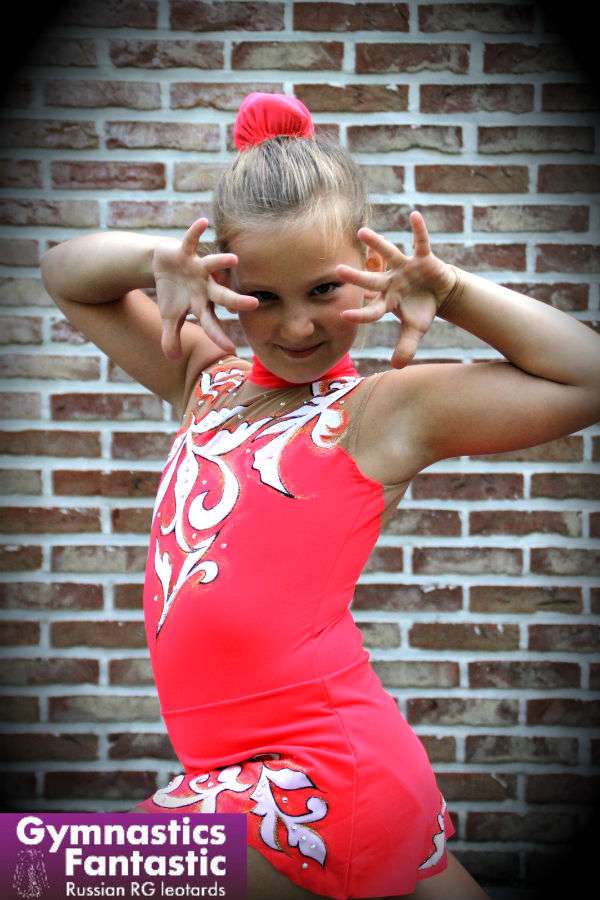 Si usted quiere ver única, hacer su propia diseños de malla y lo haremos por las medidas.
Tweet
Like
+1
Compartir
Compartir
El Pin
Our goods
la gimnasia rítmica leotardo
la gimnasia rítmica leotardo
Leer más
30 Nov 2015 at 07:00
19 Feb 2013 at 07:00
28 May 2017 at 19:40
Like it? Tell your friends
Tweet
Like
+1
Compartir
Compartir
El Pin